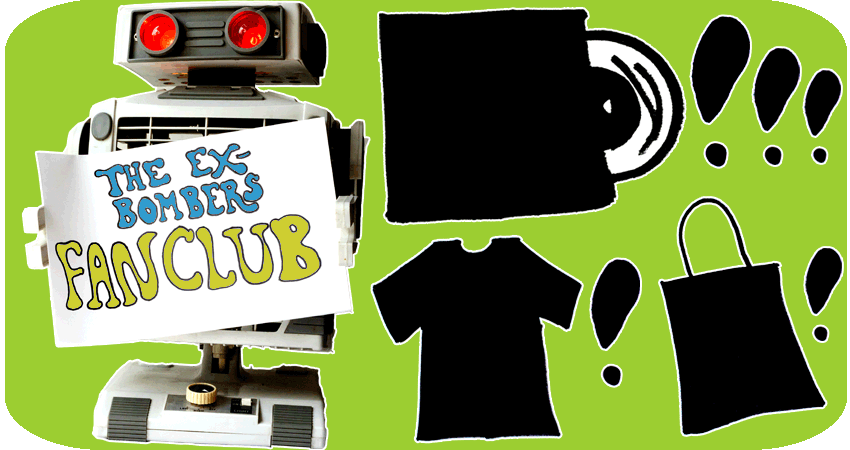 The fan club is something special for the most devoted followers of The Ex-Bombers. It is modeled after classic fan clubs of the 1960s, where fans would receive unreleased music and exclusive merchandise as they supported their favorite bands. For 2023, there are only 30 fan club packages available and they include: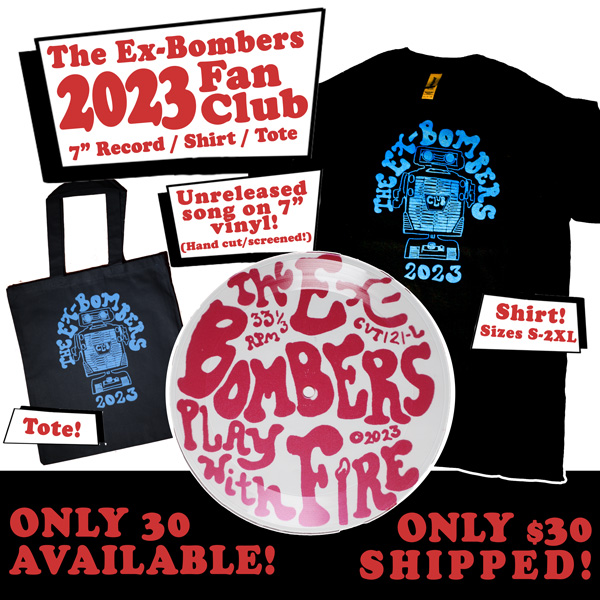 "Play With Fire" Seven Inch Record - This is an unreleased song from a Rolling Stones compilation that fell through, but it was such an awesome recording we had to release it. Sinister and psychedelic, this burner is hand-cut on clear vinyl and custom screen-printed on the back. There are only 30 of these in existence.
2023 Fan Club T-Shirt - Black shirt with metallic blue ink hand-screened in the classic style. Sizes Small through 2XL.
2023 Fan Club Tote - Black tote hand-screened to match the shirt.
All of this is only $30 shipped to your door and only 30 of them are available. Once they are sold out, we will remove the Paypal button below. You buying a fan club pack goes a very long way in supporting the band, provides the only access to this unreleased track and merchandise, and it ensures that we make one for 2024!