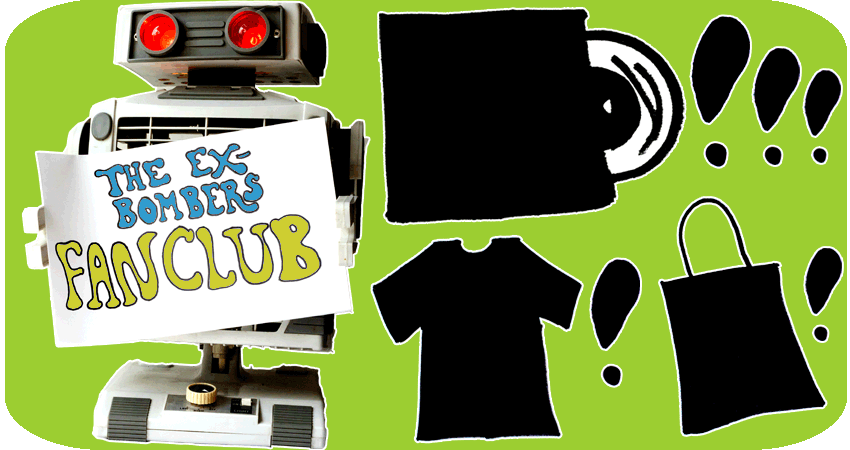 The fan club is something special for the most devoted followers of The Ex-Bombers. It is modeled after classic fan clubs of the 1960s, where fans would receive unreleased music and merchandise as they supported their favorite bands.

Membership in the fan club is annual and each year members receive the following items unique to that year:


An unreleased special lathe-cut record with hand-done artwork. These are songs from the vaults, live recordings, or recorded just for the fan club.
A t-shirt exclusive for the fan club that year.
A tote bag with the exclusive design.
A magnet with that year's exclusive design.
Hand-written post cards any time The Ex-Bombers are playing your town to let you know about it.
All of this is only $50 a year and goes a very long way in supporting the band. This is the only access to these unreleased and exclusive tracks and merchandise. When you sign up, that year's fan club haul is sent right to you because the postage is included!